I believe people's stories are important. The pain, the victories, the traumas, and the triumphs – all of those elements come together in a way that can either devastate us, hold us back, or motivate us to move forward. I want to cheer you on as you move farther forward than you imagined was possible.
I have a compassionate, empathetic, and kind heart that resonates with clients. Because we talk about some hard things, my unique sense of humor is a purposeful tool used to disarm and relax you as we find the best strategies to help move you towards your goals.
I believe that its important to find the right counselor to help you on your journey towards healing; I promise to tell you if we're not a good match and I am relying on you to do the same. We'll find you someone who is a good fit if necessary. If you're ready to start, I'd love to hear from you.
For folks who want to improve their lives by pursuing a professional or personal goal, I am now offering professional coaching services.  We can discuss which track – counseling vs. coaching – is most appropriate for you at our free initial consultation.
I'm currently exclusively providing telehealth/telecoaching services.  Contact Kirk today for questions about rates and availability by calling
513-536-8353,
emailing
, or if you're ready – click
here
to schedule your initial assessment/consultation. 
Offering video telehealth sessions only at this time.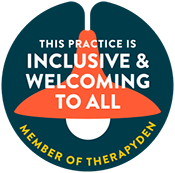 Verify my license by going here.